Privately & Family Owned - High Integrity & Values
---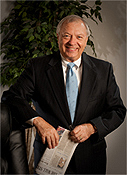 Ronald J. Kovack
Ph.D, CFP - Co-Founder & Chairman
Ron is the Chairman with 46 years experience in the securities industry including 19 years with Merrill Lynch and 10 years with Prudential Securities. Ron serves as a FINRA Chairperson Arbitrator and is also past Chairman of the FINRA District 7 Committee.
Ron has been a Certified Financial Planner (CFP) since 1978 and holds BA, BS, MS and two Ph.D degrees. In addition, Ron has Series 7, 24, 27, 53, 63, 65, and 73 licenses. Ron is responsible for strategic planning and overseeing the general business affairs of the Firm.
---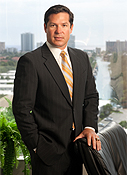 Brian J. Kovack, Esq.
Co-Founder & President
As an securities attorney, Brian is involved with many of the legal aspects of the business including regulatory and licensing matters. Brian serves as a FINRA Chairperson Arbitrator since 2003 and has a BS in Finance, MS in Accounting, and JD in Law. Brian's professional licenses include the Series 7, 24, 27, 53, 63, and 65.
Most recently, Brian was successfully elected to the Financial Industry Regulatory Authority (FINRA) Board of Governors and is serving a three year term to end in 2018. Prior to the current FINRA Board, in 2006 Brian was the youngest elected to serve as the Industry Representative on the NASD Board of Governors and the FINRA Interim Board of Governors. In addition, he completed a three-year term on the FINRA District 7 Committee and served a one-year term on the FINRA Regulatory Advisory Committee in 2013.
As a former University of Florida linebacker and two (2) time SEC Academic Honor Roll, Brian handles many of the day-to-day business affairs which include close integration of technology and strategic business relations.
---